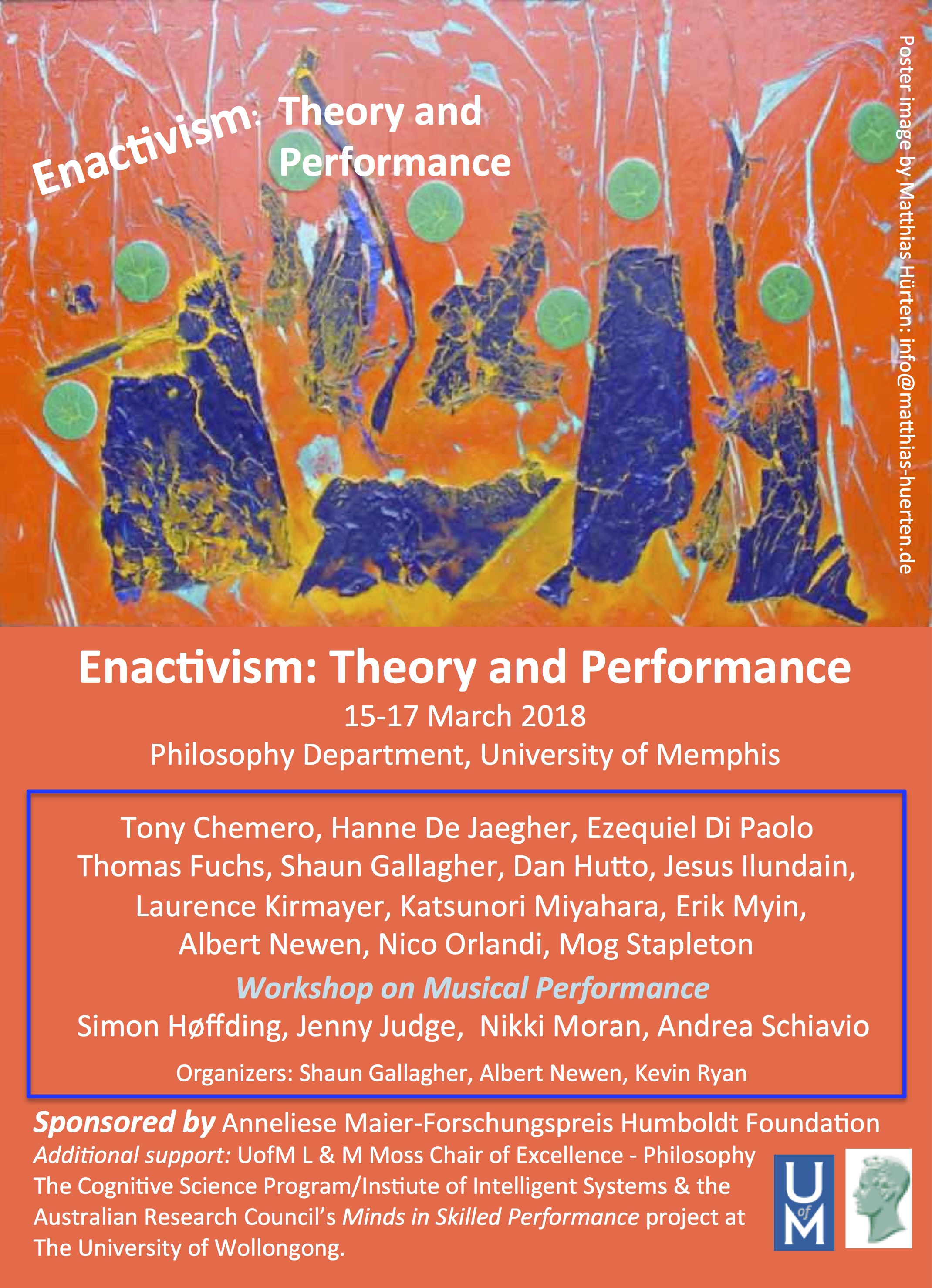 Enactivism: Theory and Performance

15-17 March 2018
Department of Philosophy, University of Memphis

Enactivism continues to be developed as a theory of embodied cognition, informed by phenomenology, pragmatism, and ecological psychology. Recent work in this area has fostered theory development and applications across a number of disciplines and topics. This conference will explore theoretical issues concerning enactivist notions of intentionality, action, externalism, the causal or constitutive roles of affect and affordance, predictive coding, and niche construction with respect to consciousness and cognition. An associated workshop will explore application to the area of musical performance.
This conference and workshop are supported by the Humboldt Foundation's Anneliese Maier Research Award. Further support: Lillian and Morrie Moss Chair of Excellence in Philosophy at the University of Memphis; the Cognitive Science Program at the Institute for Intelligent Systems, University of Memphis; and the Australian Research Council's Minds in Skilled Performance project at the University of Wollongong.